Laminating Adhesives Market Forecasted to Grow by 2023 with Various Resin and Technology Options for Wide End-Use Industries
Laminating Adhesives Market Forecasted to Grow by 2023 with Various Resin and Technology Options for Wide End-Use Industries
By:Admin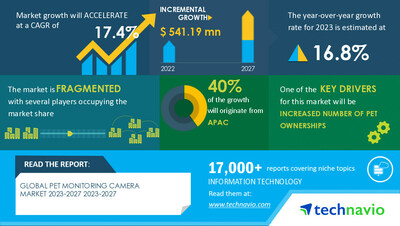 Laminating Adhesives Market: Driving the Packaging, Industrial and Automotive & Transportation Industries

The laminating adhesives market is estimated to reach USD 2.5 billion by 2023, growing at a CAGR of 6.5% during the forecast period. The market is expected to be driven by the increased demand for packaging, particularly in the food and beverage industry, as well as the use of laminated structures in the automotive and transportation sectors.

The technology of laminating adhesives can be divided into three types: solvent-based, solventless, and water-based adhesives. Among these, water-based laminating adhesives are gaining popularity as they are eco-friendly and offer excellent adhesion compared to solvent-based adhesives, which contain high VOC levels and are hazardous to the environment.

Resin types for laminating adhesives consist primarily of polyurethane and acrylic. With the rising preference for water-based adhesives, water-based polyurethane resin is gaining immense popularity over other resins due to its excellent bonding strength, viscosity, and high solids content. It is also odorless, non-toxic and can be easily cleaned up with water.

The packaging industry is the primary end-use segment of the laminating adhesives market, accounting for over 50% of the market share. The demand for flexible packaging materials like pouches and sachets has been steadily increasing due to the convenience and portability they offer. Laminated structures play a significant role in providing excellent barrier properties to prevent leakage, contamination, and spoilage of food products. Furthermore, water-based polyurethane resin laminating adhesives are suitable for printing, allowing companies to design packaging to meet the demands of the brand and appeal to consumers' eye.

The industrial and automotive & transportation sectors are driving the growth of the laminating adhesives market due to the increasing manufacturing of products that require high-quality bonding and lamination. The growth in the automotive & transportation sector can be attributed to the increasing demand for lightweight vehicles to reduce fuel consumption and curb CO2 emissions. Laminated structures play a crucial role in providing acoustic insulation, preventing moisture ingress, and increasing resistance to environmental factors like heat, UV radiation, and harsh chemicals.

In conclusion, the rising demand for eco-friendly, water-based adhesives with strong adhesion properties is driving the growth of the laminating adhesives market. The packaging industry will continue to be the primary end-use segment, while the industrial and automotive sectors will emerge as key growth drivers in the coming years. Above all, water-based polyurethane resin laminating adhesives are revolutionizing the adhesive industry with their exceptional adhesion strength, easy cleanup, and eco-friendly properties, paving the way for a green, sustainable future.